Les Wicks
Australian poet
& publisher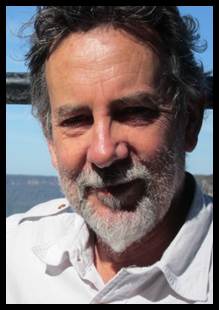 NEWS !
 New & Selected:
 Time Taken
Upcoming
WEDNESDAY AUGUST 23
@ Live Poets: includes Open Section.
Don Bank 6 Napier St North Sydney
doors open 7.30. $10 entry (cash only please!)
includes hot supper and drinks in the courtyard.
OCTOBER
Festival International de la Poesie
Support for international festival acknowledged:
This project has been assisted by the Australian Government
through the Australia Council, its arts funding and advisory body.

Watch Awash Les Wicks with Lynn Clayton and Martin Langford
Listen to Wind Instruments - Les Wicks with Mary-Jane Leahy
Listen to Healed & Hurt - Les Wicks with MaryJane Leahy
Listen to The Ways of Waves - Live - Les Wicks with MaryJane Leahy
Beside the Road to War - Les Wicks with GIRT
Aeolus with Les Wicks & Márcio-André Eng/Mac
I acknowledge the Traditional Owners of the Country on which I live today, the Biddegal people of the Eora Nation., and recognise their continuing connection to land, waters and culture. I pay my respects to their Elders past, present and emerging.
Photo by Susan Adams