Les Wicks
Australian poet
publisher
& workshop facilitator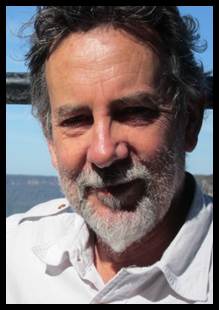 NEWS !
Latest Books
Belief (Flying Islands, 2019)
Getting By Not Fitting In
El Asombrado 
 https://rochfordpress.com/digital-bookshop/el-asombrado-poems-by-les-wicks/?fbclid=IwAR0uuCNThHBH6iuCkcSQdiJPOlIQLbOq5lmi9b4oMgw2pfzLRMkkjmx06pI
Watch Awash Les Wicks with Lynn Clayton and Martin Langford
Listen to Wind Instruments - Les Wicks with Mary-Jane Leahy
Listen to Healed & Hurt - Les Wicks with MaryJane Leahy
Listen to The Ways of Waves - Live - Les Wicks with MaryJane Leahy
Listen to Beside the Road to War - Les Wicks with GIRT
Aeolus with Les Wicks & Márcio-André Eng/Mac
I acknowledge the Traditional Owners of the Country on which I live today, the Biddegal people of the Eora Nation., and recognise their continuing connection to land, waters and culture. I pay my respects to their Elders past, present and emerging.
Photo by Susan Adams